Yes, part I. Meaning there is a part II. And quite possibly a part III.
!!!!!
Okay, part I of my "big news".
I have finally hired an assistant. She isn't just any assistant, though. Meaning that she isn't really here to hold a reflector for me. She is my hands-on assistant at my newborn sessions. If you have kept up with my blog and facebook, you know I have been kinda looking for someone to come to Summer Lyn for the last six months. This is where I have to thank all the online photography communities, because it is where I ran into her.
I saw that she was close to me, and so I immediately dialed in to her blog and website. And I was impressed. I have seen so many different blogs and websites over the last couple years it really took me by surprise that I was wowed.
The most important thing that I feel is that she shares my passion for capturing newborn life. She has a creativity that I love and she brings something different to the table, which is exactly what I was looking for. And hands-on? Pfft. I cannot trust her enough when I get up to grab a different prop or I have a spur of the moment idea, she is keeping the babies calm and cool (well, actually, warm, lol).
She is Marzena of Little New York Photography. Check out her work. Trust me, you will be just as excited as me to have her working with me to capture your newborns.
What does it mean to have Marzena here? It means another set of hands for times when I need. It means getting poses that I might not be able to get without the help of another. It means maybe a different angle, a unique look…
It means Summer Lyn, 2011 style. I TOLD you guys I wasn't kidding around about 2011. And this is just the FIRST piece of news.
Now, on to sweet Khloe. What a baby she was!!! Super sleepy, she really let us mold her into every pose possible with zero complaints. And forget sleepy- look how utterly gorgeous she is!!!!!
I am in love.
My passion for newborns is that much stronger now. (How can it be stronger, jeez!!!!???) But it is.
Enjoy these amazing images of Khloe, truly enjoying her tenth day in this world.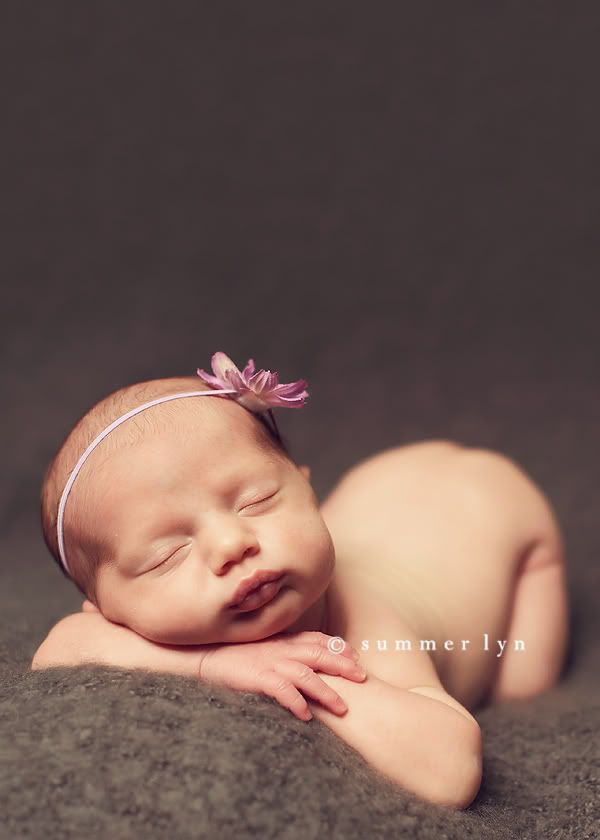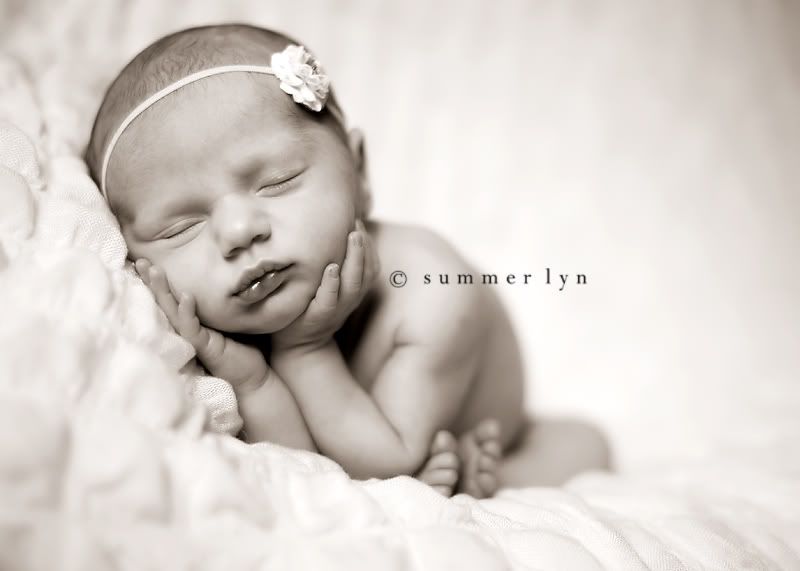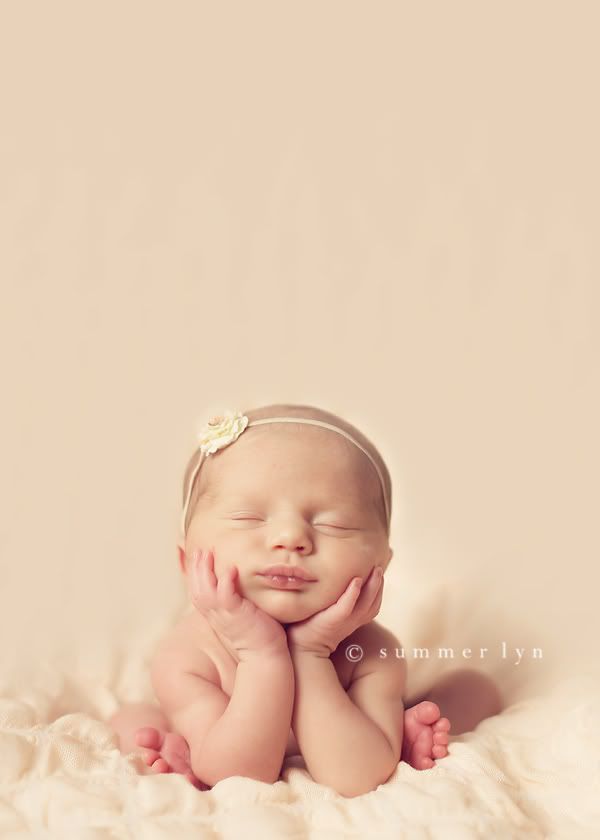 I just LOVE this shot!!!